Neighbors of West Loop supports local efforts to promote the safety of our community.  Board members of NoWL serve as local Chicago Alternative Policing Strategy (CAPS) coordinators for police "beats" in District 12, which covers most of the West Loop. This allows NoWL to act as a conduit for public safety alerts and to keep residents informed about crime patterns in our neighborhood.
You can find your local "beat" Beat meetings are held on a regular schedule, which is set each year.  For 2017, these schedules are listed below.  You can also add beat meetings to your calendar by syncing with the Neighbors of West Loop Calendar.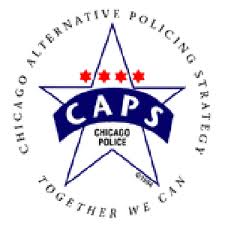 Beat 0121:  Second Wednesday every month at 7 pm at 525 S State Street
Beat 1214 & 1215:  Every two (odd) months on the third Wednesday at 7 pm at 1615 W Chicago Avenue
Beat 1224 & 1231:  Every two (even) months on the second Tuesday at 7 pm at 1300 W. Jackson
Beat 1232:  Every two months on the fourth Wednesday at 7 pm at 1412 S Blue Island Avenue
Apart from following NoWL on Facebook and Twitter, attending a CAPS beat meeting is the best way to stay informed about public safety issues affecting you and your family.
To get more involved in the Public Safety/CAPS Committee, please contact committee chair Sue Weber.
---
CAPS & OTHER SAFETY MEETING SUMMARIES
---
SAFETY RESOURCES
Below are PDFs of flyers from Chicago Police CAPS office, other resources, and links for resources that can help build personal and community safety.  Please read and share this page with your friends and neighbors to help protect:  You, Your Building, and Our Community
Personal Safety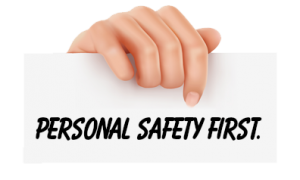 Bump and Run Carjacking WHAT TO DO :

Recent carjackings have involved "bump and run" where car thieves bump your car and when you get out to inspect for damages, they jump into your car and drive off.   If you are involved in an car accident where you are "bumped", 1) make sure your doors are locked, 2) call 911 and report that you suspected that you were "bumped" and that you fear a car-jacking and are driving to the police station. 3) Drive to the closest police station and make a police report.
Community Alerts
---
Additional Safety Information and Flyers